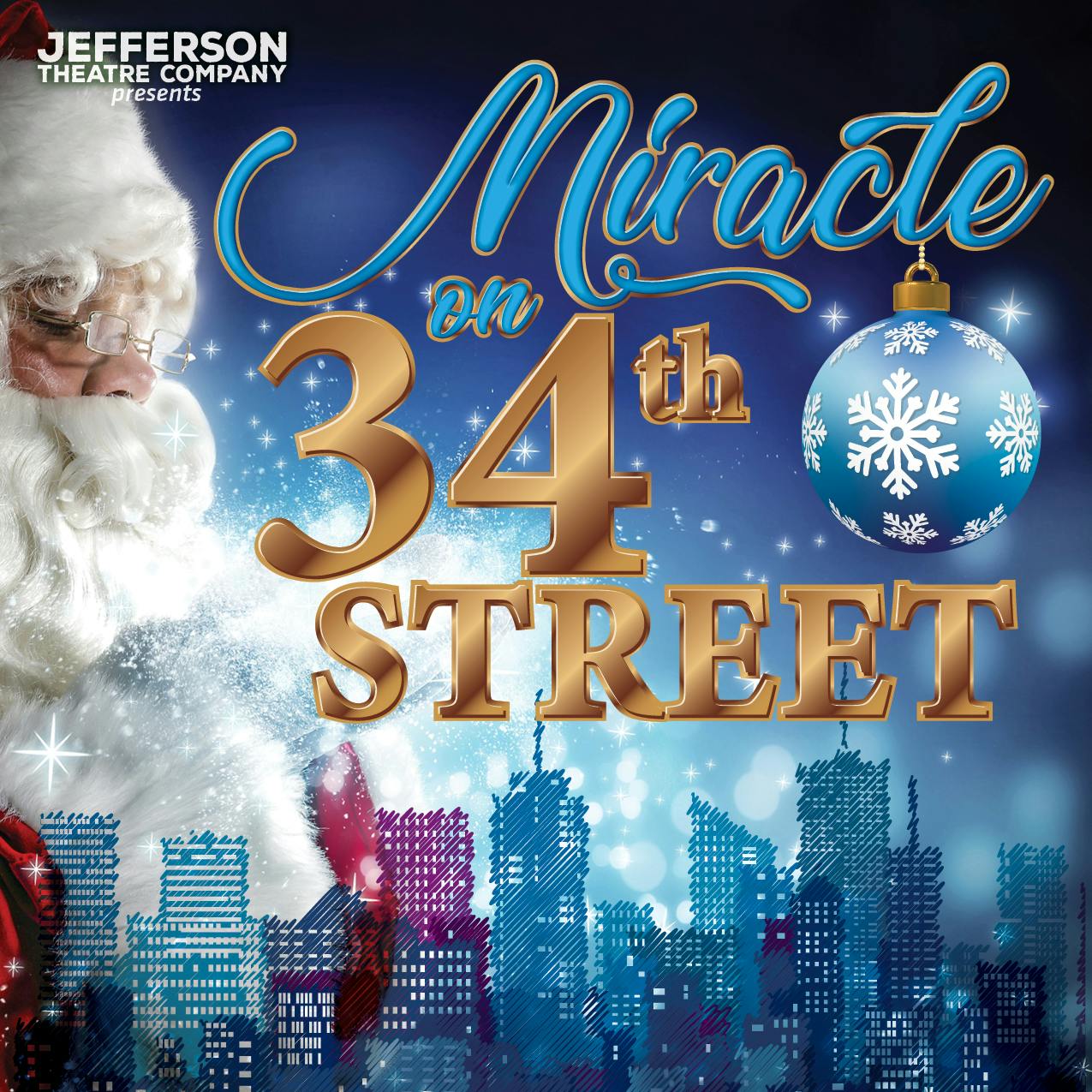 Written by
Based on the 1947 movie "Miracle on 34th Street"
In this Christmas Classic, an old man who calls himself Kris Kringle fills in for Santa Claus at the Macy's Thanksgiving Day Parade. Everyone falls in love with him and he is hired to play Santa Claus during the holiday season at Macy's. Kris befriends Mrs. Walker, an employee, and her daughter Susan.  Problems arise when he insists that he is Santa Claus. The store psychologist brings him to a mental hospital. Mr. Gailey is hired to defend Mr. Kringle in a trial to determine whether he is indeed Santa Claus. This show has many fun roles. It is based on the 1947 movie Miracle on 34th Street. 
There will be rehearsal over Thanksgiving weekend. The show performs November 30 at 3:30 pm, December 1, 2, and 3 at 7:00 pm and December 3 and 4 at 1:00 pm.
Showing
Wednesday, November 30
at
9:30 pm
Friday, December 2
at
1:00 am
Saturday, December 3
at
1:00 am
Sunday, December 4
at
1:00 am
Saturday, December 3
at
7:00 pm
Sunday, December 4
at
7:00 pm