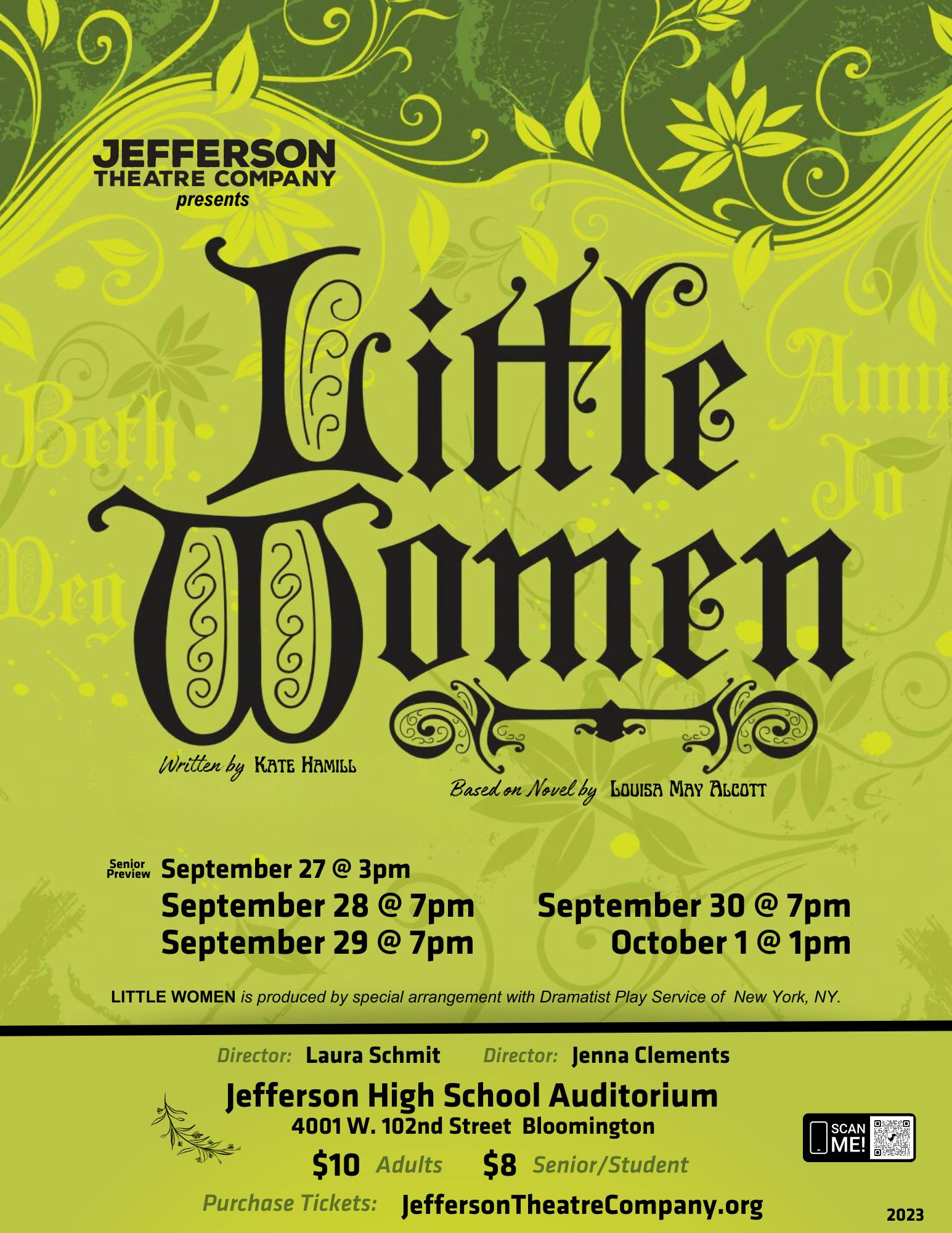 Written by
Louisa May Alcott
Directed by
Laura Schmit, Director and Jenna Clements, Assistant Director
Louisa May Alcott's beloved story of the adventures of the four March sisters is brought to life in Little Women. The Civil War is in full swing, and the March sisters -- Meg, the oldest, a romantic, the spirited and tomboyish Jo, sweet and loving Beth, and irascible, playful Amy -- live in Concord, Massachusetts with their Marmee while their father is on the battlefield. Filled with adventure (both lived and imagined), heartbreak, and a deep sense of hope, the struggle of these "Little Women" to find their own voices mirrors the growing pains of a young America. Underlying the play's story are Louisa May Alcott's timeless themes of coming of age and the importance of honesty, hard work, true love, home and family.
Seating is Theatre In The Round style and limited to 100 seats. Shows may sell out prior to performance times. Online reservations strongly encouraged.
Note: Little Women lead roles will be played by our Understudy actors on September 30 (1:00pm performance).
PERFORMANCES NEARLY SOLD OUT! ---Only a FEW TICKETS LEFT for final performances. There may not be tickets available for purchase at the door.
Showing
Wednesday, September 27
at
8:00 pm
Friday, September 29
at
12:00 am
Saturday, September 30
at
12:00 am
Saturday, September 30
at
6:00 pm
Sunday, October 1
at
12:00 am
Sunday, October 1
at
6:00 pm